UNIQUE & TIMELESS
Every single piece is an original art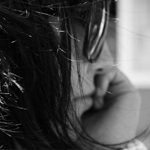 Do what you love.  Love what you do.
My love of art developed during my time in rural England.  It was the time when I saw more sheep and landscapes than humans.  I was rather keen to become an artist, but my parents stressed that a professional career is a safe boat, as it was hard for ethnic minorities to survive in the UK during the 90s.
In 2015, a health wake-up call had led me to paint as part of my recovery regime. 'I needed to rest, but I was reluctant to watch TV all day. Painting was something I could do with my children, anywhere and everywhere!' My proud daughter decided to spread the word, and I have since gained much popularity among other mothers at social gatherings, and even made it to the national news.
I love miniature paintings and they are very much a reflection of my past & present, by imagination or in reality, including signature pieces, the 'Wedding Hydrangea' in the Flower Power Range, the wedding bouquet my close friend had made for me by picking the flowers from my mummy's very own English garden.
INDIVIDUALISM
You may see similarities between the paintings, embroidered pendants, and other forms of yiliyuli's work, but they are never the same.  Frankly, it's impossible to duplicate intricate work such as ours as every piece is either directly handpainted or manually assembled.    This is also a commitment from yiliyuli to our customers, whether they want to put into usage, or are bona fide collectors.  The important message here is that they will each own a unique piece of art by yiliyuli.
All handpainted pendants are signed to ensure authenticity.
TIMELESS
There's no doubt about the timeless appeal of vintage jewellery, especially that they were made before mass production time.
It's our passion to search around the world for unused vintage findings, and bring to you a finished piece of art together with our very own design.
For our jewellery line, the handpainted pieces cover past & present feelings, nature, and objects.  Whereas the other series are leaning towards the Victorian and post World War II era.  Our collections blend vintage and contemporary together, containing rare 1920's-1980's adornments and trinkets, and modern metals and gemstones even freshwater pearls.
A simple and plain outfit is all it needs by simply adding delicate or large statement pieces to accessorise it.
This is my second purchase from Yiliyuli, I can only tell you that everything is beautifully handmade, the painting in this tiny frame is just sublime! I am delighted to own a very unique brooch. Merci YiliYuli! xx
If you love pottery painting you will love YiliYuli. I purchase this pendant because I was intrigue with her beautiful art works/paintings on small spaces. YiliYuli hand painted ceramic diffuser is classic jewellery but will never be outdated, you can wear nature at your hearts content.
FOLLOW US
Follow us to get the updates, behind-the-scene, and latest offers.
OPENING TIMES
ANY TIME
Unless otherwise stated, feel free to browse and shop 24/7.